TMJ Syndrome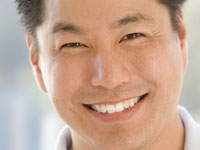 The TMJ is the temporomandibular joint, but you probably know it better as the "jaw joint." With one on each side, the TMJ connects the lower jaw (mandible) to the skull. Notice how you can move your jaw both up and down and side to side? It's a complicated joint that allows for a wide range of motion.
Temporomandibular joint syndrome describes problems with the jaw. Jaw problems can include clicking, popping, limited motion, jaw pain or facial pain. TMJ disorder is the result of inflammation within the jaw, and it typically results in jaw dysfunction and/or joint pain.
TMJ syndrome treatment usually begins with anti-inflammatory painkillers and gentle jaw exercises to stretch the joint, loosen jaw muscles, and increase range of motion. Some patients find TMJ relief by getting a night guard or bite plate from their TMJ .
What Is TMJ?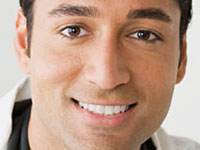 Jaw pain and jaw problems are the hallmarks of TMJ disorder. But first, it's important to understand the difference between two abbreviations: TMJ and TMD.
The temporomandibular joint (jaw joint) is abbreviated TMJ. Everyone has two TMJs, one on the left and one on the right, that hold the jaw (mandible) in place. The TMJ itself is a normal part of every healthy body.
On the other hand, TMD is not normal. TMD stands for temporomandibular joint disorder (TMJ disorder or dysfunction). The cause of TMJ dysfunction is not always clear. However, certain factors are associated with increased TMJ symptoms, including:
Teeth grinding or jaw clenching, especially at night (a condition known as bruxism)
Jaw dislocation or another jaw injury
Arthritis or other joint problems
Stress
These are among the most common symptoms of TMJ:
Popping jaw or clicking jaw
Sore jaw
TMJ headache (a TMJ headache feels very different from TMJ jaw pain)
TMJ dentists and other TMJ specialists can offer a range of treatments for TMJ.